Dr. Pete N. Jimenez
Dr. Pete N. Jimenez (Dr. J), was born and raised in Yucaipa, CA. He now lives in Redlands with his wife, Teresa and his two children, Petey, 11 and Cecilia, 13. Dr. J's hobbies include reading, playing his XBOX, rooting for the Chargers, Lakers, Angels and spending time with his family, children and his extended family in Yucaipa.
Yucaipa High School Graduate Mighty Class of 1990!
2000 Loma Linda University Graduate in Dentistry
2003 Dental Anesthesia Graduate at LLUSD
2005 Graduate of Pediatric Dentistry at San Diego Children's Hospital and Health Center.
He also is an associate professor at LLUSD, Department of Pediatric Dentistry.
Dr. Trevor Holloway
Dr. Holloway graduated cum laude from Loma Linda University School of Dentistry. Following dental school Dr. Holloway received extensive training at Loma Linda University specializing in the field of general anesthesia. Training consisted of a two year residency in general anesthesia and included rotations in cardiology, internal medicine, hospital operating room anesthesia, and outpatient general anesthesia and sedation.
Dr. Holloway is certified in Advanced Cardiac Life Support (ACLS), Pediatric Advanced Life Support (PALS) and Basic Life Support (BLS). Additionally, he has completed advanced training through The Difficult Airway Course for Anesthesia Providers in managing and treating airway emergencies and also completed multiple perioperative crisis management workshops at San Francisco General Hospital. Currently Dr. Holloway is an assistant professor in the Department of Anesthesiology at Loma Linda University School of Dentistry.
Dr. Chad Hawkins
Dr. Chad Hawkins is a diplomate of the American Board of Orthodontics, and a member of both the American Association of Orthodontics and the American Dental Association. He is published in General Dentistry and The Journal of Prosthetic Dentistry. He is passionate about orthodontics and takes pride in his work. Creating a winning smile in a comfortable and fun environment is his mission. He says, "I love to see patient's confidence grow as we create a beautiful smile."
Dr. Hawkins is married with four kids. In his free time he enjoys spending time with his family, motorcycle riding, cycling, and car racing. He was born and raised in Southern California. He received a Bachelor of Science from Brigham Young University. He then attended the University of Southern California where he obtained his Doctorate of Dental Surgery degree. After dental school Dr. Hawkins served in the Army for three years where he was stationed in: Tennessee, Korea, and California. After his military service he went back to school to receive his orthodontic degree from Nova Southeastern University.
---
Our Staff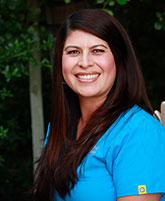 Teresa
Started 2010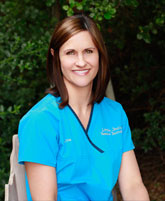 Lisa
Started 2007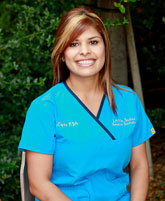 Zayda
Started 2012